Broadway Swimming Club have competed in the Staffordshire County Championships over the past three weekends.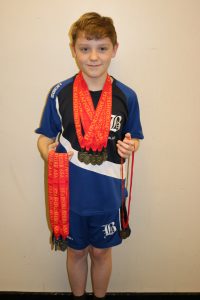 Brilliant Achievement for 11 year old Blake Webb, who scooped 9 medals:
5 Gold: 100M, 200M and 50M Freestyle events and 100M Butterfly, in which he gained a Midland Qualifying time, and 100M Individual Medley
4 Silver: 200M Individual Medley, 100M Breaststroke & 400M Freestyle and 100M Backstroke
1 Bronze: 50M Breaststroke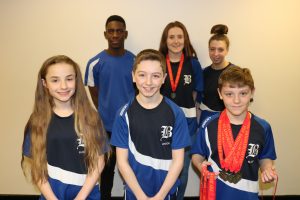 In the 16 years and over, Amy Perfit took Silver in the 50M Freestyle and in doing so, gained a District Qualifying Time.
Other Swimmers achieving their personal best times include:
Megan Butler, Elodie Rollins, Jenson Proctor, Ewan Dalzall, Matthias Henry and Adin Kamangira.
Anyone wishing to join our team should contact Head Coach Alan Bagnall
01922 409 760  broadwayswimmingclub@gmail.com